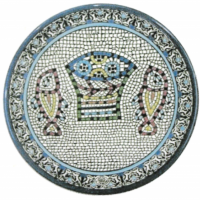 Loaves & Fishes
March 11, 2019
Loaves & Fishes Fellowship
JOIN THE FUN! FOOD! FELLOWSHIP!
We will begin meeting on March 20th (Wed) at 12 noon in the social hall of the Silverdale United Methodist Church.
FOOD: Bring your own brown bag lunch. Water, coffee & microwave available
FUN: games, puzzles, cards, dominoes, quiz/trivia shows, your crafts, bingo, "you name it", etc.
FELLOWSHIP: that's YOU!
Future meeting dates: 1st & 3rd Wed - April 3, April 17, May 1.
Back