by Rev. John Weston
on September 29, 2021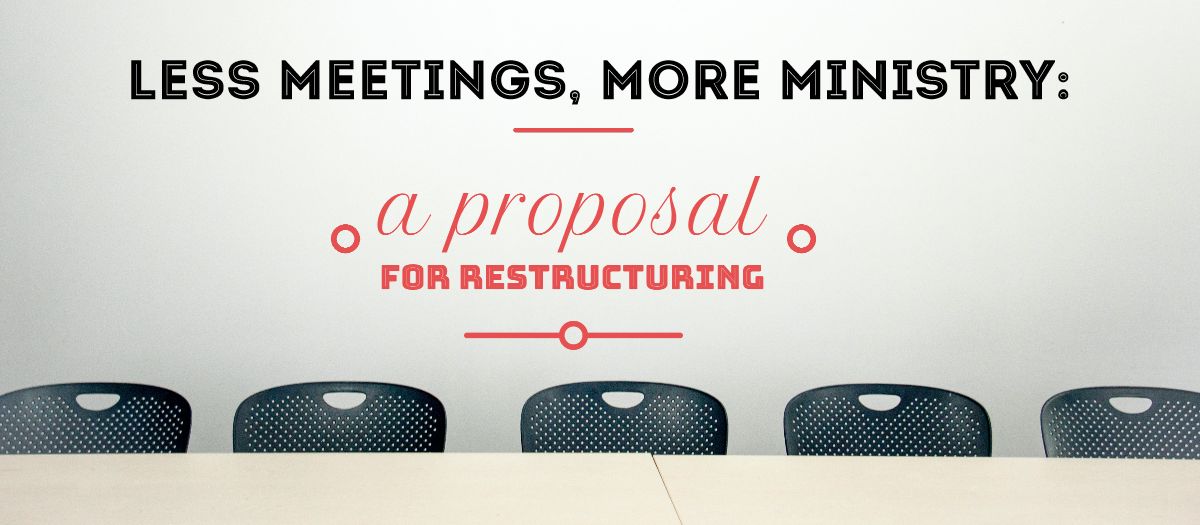 Less Meetings, More Ministry: A Proposal for Restructuring The Lay Leadership & Nominations Team, in consultation with Church Council, is proposing a change in our administrative structure effective January 1, 2021. Instead of operating with multiple standing committees, we would use the provision in par. 244.2 of the 2016 Discipline allowing...
Read More
---
March 25, 2020 Council Agenda
by Alissa Walters
on March 25, 2020
SUMC Church Council Meeting
7:00 PM - 8:30 PM
Wednesday, March 25, 2020
Agenda:
1.Welcome & opening prayer
2. Review and approval of minutes of last meeting – February 26, 2020
3. Old Business (refer to minutes of last meeting):
4. New Business:
COVID-19 Emergency Support Proposal – Dave Snappe
5. Committee Reports – Committee Chairs (or their representative):
Staff Parish Relations

Finance

Hospitality

Worship

Missions

Trustees

IT

Music Ministry

Children's Ministry/Nursery

Youth Ministry

Young Adult Ministry

Adult Discipleship

Hallowed Grounds Cafe

Lay Leadership Committee (aka Nominations)

Severe Weather Shelter
6. Pastor's Report – Pastor John
7. Next meeting – April 22, 2020
New business must be identified to the Church Secretary or the Church Council Chairperson by the Monday before the Church Council Meeting in order for it to be addressed on the agenda.
Prayer Meditation for Council
March 25, 2020

When we're in a time of threat, change, and challenge, we are encouraged and strengthened by meditating on who God is, and by praising God enthusiastically.
"I will proclaim the name of the LORD.Oh, praise the greatness of our God!He is the Rock, his works are perfect, and all his ways are just.A faithful God who does no wrong, upright and just is he." Deuteronomy 32:3-4 NIV
"Praise the LORD, O my soul; all my inmost being, praise his holy name.Praise the LORD, O my soul, and forgetnot all his benefits—who forgives all your sins and heals all your diseases, who redeems your life from the pit and crowns you with love and compassion, who satisfies your desires with good things so that your youth is renewed like the eagle's."Psalm 103:1-5 NIV
"My heart is confident in you, O God; no wonder I can sing your praises with all my heart!Wake up, lyre and harp!I will wake the dawn with my song.I will thank you, LORD, among all the people.I will sing your praises among the nations.For your unfailing love is higher than the heavens.Your faithfulness reaches to the clouds.Be exalted, O God, above the highest heavens.May your glory shine over all the earth.Now rescue your beloved people.Answer and save us by your power." Psalm 108:1-5 NLT
"Let the heavens be glad, and the earth rejoice!Tell all the nations, 'The LORD reigns!'Let the sea and everything in it shout his praise!Let the fields and their crops burst out with joy!Let the trees of the forest rustle with praise, for the LORD is coming to judge the earth.Give thanks to the LORD, for he is good!His faithful love endures forever." 1 Chronicles 16:31-34 NLT
"For thus says the high and lofty One Who inhabits eternity, Whose name is Holy: I dwell in the high and holyplace, with him also who is of a thoroughly penitent and humble spirit, to revive the spirit of the humble, and to revive the heart of the thoroughly penitent—bruised with sorrow for sin." Isaiah 57:15 AMP
"The LORD is my shepherd, I shall not be in want…Even though I walk through the valley of the shadow of death, I will fear no evil, for you are with me; your rod and your staff, they comfort me." Psalm 23:1,4 NIV
"I am the good shepherd.The good shepherd lays down his life for the sheep." John 10:11NIV
PROPOSAL: COORDINATION OF EMERGENCY CARE
SILVERDALE UNITED METHODIST CHURCH
DURATION OF COVID-19 PANDEMIC | Dave Snapper
March 16, 2020
Like all Christian congregations, Silverdale United Methodist Church accepts the high calling of caring for its members in both prosperous and unfortunate circumstances. With the outbreak of the COVID-19 virus the church family potentially faces an extraordinarily acute circumstance as health care officials warn of a pandemic which will infect many people, and which will be most critical for people over sixty years of age, and people with preexisting compromised health.
Since Abram and Sarai fed the visitors in the desert, and Hebrew slaves took their neighbors into their homes on Passover night, God's people have honored the responsibility of caring for the weak, the vulnerable, the orphans and widows, and the wanderers, for the people of Israel were themselves wanderers in a foreign land.
SUMC is a diverse congregation which includes people with a variety of circumstances. The purpose of this proposal is to ensure the best care in a difficult circumstance.
As Jesus said, Whosoever among you would be great, must be the deacon to all.
So it is that this proposal calls the congregation to a ministry of self-sacrifice on behalf of God's people most at risk.
Overview
This proposal has four parts -Identify and define the potential needs of members
-Identify persons who could help address those needs
-Organize a practicable structure to match helpers with people in need
-Provide a excellent and God-honoring example of a Christian family ministering to its members
Because the potential health risks are acute and imminent our best interest is served with a simple and efficient care structure. Rather than invest heavily in research, we focus of implementation.
Where is the spiritual care? You may notice the absence of specific references to spiritual care and congregational prayer. That's a fair criticism.
This proposal envisions that each of the contact persons is praying with and caring for the people in his/her care.
This proposal envisions that the church leadership is leading the congregation in prayer at this time.
This proposal is purposefully limited (almost) to the practical logistics of care.
Administration and Supervision
This proposal envisions a new branch of ministry in the congregation. It's a lot to expect that a congregation can shift from meeting in the building every week to having no meetings.
Disorder will be part of the process.
Our goal is to ensure care for the members during this time of disruption.
This proposal will require the current leaders to simply put aside some of their activities to take up some new ministry activities. The energy we do not spend of small meetings in the church can be diverted to a new ministry – caring for people at home.
Because we do not know the extent or duration of the COVID-19 outbreak we can do little more than plan the basic outline for congregational care. This proposal is to be understood as a working outline, a template, not a polished final product.
Identify and define the potential need
We learn from our health agencies that the COVID-19 virus can infect anyone. However, the most at-risk persons are over sixty years and have one or more additional health-compromising conditions, notably heart and respiratory issues.
We note that approximately 50% of the membership of SUMC checks one or more basic risk categories.
While we have no idea how this disease will run its course in God's plan, we put ourselves to the task of praying for relief and preparing for whatever happens.
If SUMC includes approximately 160 total members (a ballpark number) we begin with the awareness that 80 persons of the congregations fall into the high-risk category.
Because providing real care is our concern in this proposal, we estimate that of the total membership of 160,
Half, about 80, are in the higher-risk categories.
-Approximately, a guess, 40 individuals in the high-risk category are living without nearby family.
-Approximately half of the 80, or 40 individuals, do have nearby family and relatives to provide a first line of defense and care.
Of the remaining 80 persons (who are in the lower-risk categories)
-Approximately half are low-risk and have no immediate concerns, but may be alone.
-Another 40 persons are low risk and are living in extended family settings.
Needless to say, our first concern for people with known health issues who are living alone. These people may feel unsafe traveling for groceries or medications, or visiting the Post Office. We must face the possibility that an at-risk person might become ill and be unwilling or unable to telephone for help. The proposal asks us: Will we be the people who take the initiative to check on the most at-risk members of the congregation each day?
Interim Summary: If COVID-19 does become a local epidemic the potential we can expect that between 40 and 60 people will be in need of daily care, even if only a phone call and a prayer.
-Identify persons who could help address those needs
Because of time constraints it is our first responsibility to create a basic plan. We can amend it at a later time.
The Pool of Helpers: From the 80 persons of the congregation who are at low risk for catching the virus or from serious health risks, we will enlist as many as we need to care for the members who are at risk.
This would include:
-Younger people with no known health risks,
-Kids at home from school,
-Young adults, and so on. ("Young" is defined as "under 50.")
Additionally, we enlist members of the Bible Studies and other small groups to organize their own members to provide care for all high-risk members of each group.
For example, ten women may be involved in a particular Bible Study. We ask the leader of the Bible Study to identify two or three members who will divide the group among themselves to ensure each high-risk person receives a phone call each day. We will ask them to work with the Council (explained below.)
Phone Helpers: With this approach we should be able to find 20 people who are willing and able to telephone as many as four high-risk persons every day.
Drivers: If the COVID-19 outbreak continues and increases to cause our high-risk population to remain homebound we will need to arrange for various types of transportation. Ranging from simple to complex, transportation would include:
-groceries
-medical appointments
-prescriptions, pickup and delivery
Decision-Making: It may be necessary to telephone 9-1-1 for emergency medical care. We will need to train our caregivers so they feel confident when they should (or should not) phone for aid.
--
Interim Summary: We may anticipate 40 high-risk persons in the congregation. We may anticipate 30 persons willing to help with telephone calling, transportation, health-calls.
-Organize a practicable structure to match helpers with people in need
Joseph is the biblical character who comes to mind. Faced with seven years of prosperity and seven years of global famine, Joseph set about restructuring Egyptian agriculture and turned a disaster into a financial triumph for Egypt.
We don't need a financial triumph. We need a health-care triumph for God's people.
Again, because time is limited and the risk is currently unknown, we are aiming at a target not fully identified. This structure is a first proposal. Erring on the side of caution, we have something like this:
High-risk population
We have approximately 40-60 persons in this group.
Helpers
We have approximately 20-30 persons who can/will help one way or another.
Dividing the high-risk person among the helpers.
This will take time and wisdom and familiarity with the congregation beyond my own.
I suggest the following:
For the high-risk people in small groups
-each known group is given to the care of one member of the church leadership council
-each member of the leadership council will have one or two "helpers" from within the group, or one of the earlier-mentioned helpers
-The member of the council with the two helpers talk with the leader of the Bible study group and divide the names. They work out a solution to ensure that every at-risk member of that group is telephone every day and that the member of the church council is emailed or telephone to confirm that all the calls were made.
For the high-risk people who are not in small groups
-each high-risk person is assigned to one member of the church leadership council
-each member of the leadership council will have one or two "helpers"
-The member of the council with the two helpers work out a solution to ensure that every at-risk member in their care is telephoned every day and that the member of the church council is emailed or telephone to confirm that all the calls were made.
Interim Summary: At this point we have 40-60 higher risk individual being cared for by teams of three people (council member and two helpers.)
Note: The premise here is that the number of the church council members will be equal to the little "care groups" which are formed. I am assuming that most of the high-risk members are in a small group of some sort. So – about half of the council members would work with an existing study group. About half of the council members would be tracking down individual members.
-to call the congregation to the ministry of caring for one another.
The fourth major element of this proposal is implementation, enlisting the congregation in this ministry.
The proposal begins with the premise that the regular work of the church is on hold for the duration of the COVID-19 outbreak. If this lasts a month or a year, the church will be caring for its members throughout the entire time.
It would be possible to simply stop the regular meetings and activities of the church. Shutting down the ministry of the church would miss our higher calling. This program is a "detour" in our regular ministry, but an important one in which the members of the church return their focus to the essential elements of the church – caring for the body of Christ in very real and concrete terms. The biblical antecedents for membership care are almost endless, of course.
This proposal begins with the premise that this is not an incidental moment in the life of the church. It is an essential spiritual discipline: honoring our fathers and our mother, caring for the widows and orphans, and sharing the love of Christ in potentially difficult times.
With that in mind, this proposal:
-Invites the leadership of the church to engage in this ministry as a disciple-making event in God's plan.
-Envision the entire congregation being involved, creatively, in yet-to-be-explored ministry opportunities caused by the extraordinary circumstances. (such as children facetime with elderly people – and both of them being blessed. Maybe the kids read to adults.)
-This proposal envisions expansion over time if the COVID-19 outbreak is sustained. If the COVID-19 outbreak is short-lived in our community (praise God) we have the benefit of demonstrating increased pastoral care for our members.
-This proposal invites the congregation to see this as an opportunity to shine like starts in a dark and potentially dismal situation, to be the light of Christ in a time of need.
This proposal is a first draft and is subject to many modifications. The proposal is intended to be a specific response to a potential emergency health crisis in Kitsap County.
It is always our prayer that this crisis does not evolve as health officials warn, and we pay the Lord will spare us (and the global population) from this disease.
back