The Aorta Blog
T
he Aorta | The largest artery in the body & primary blood vessel which carries oxygenated blood out of the heart to the rest of the body.
The Pastor | The main speaker in the body of Christ & the primary teacher who shines the light of Christ to the rest of the body.
Come on Down to Boomtown
by John Weston on
June 20, 2018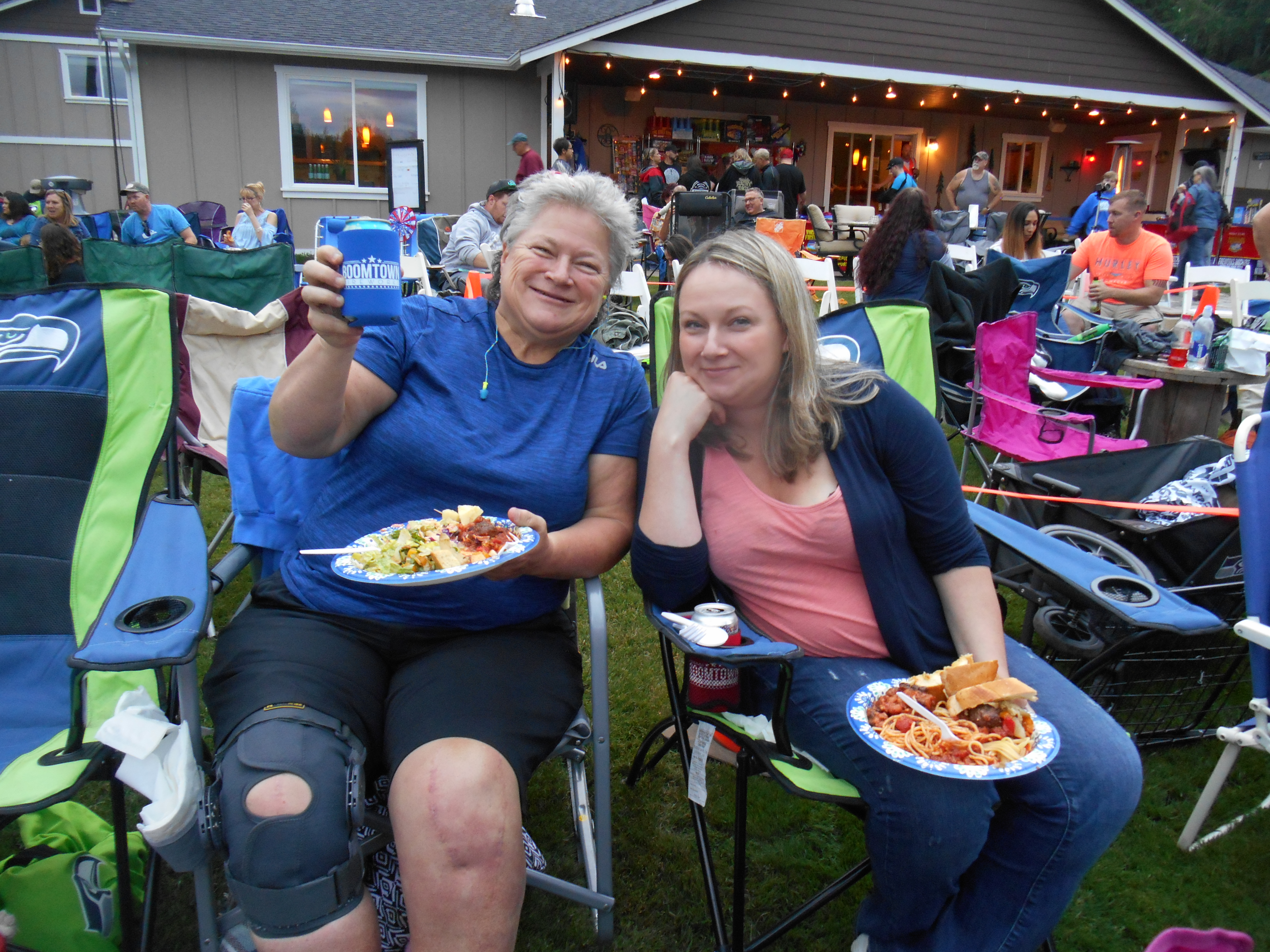 Photo caption: Jeanine Hurst and Danielle Bergquist were part of SUMC's group attending the Boomtown Fireworks demo night June 15th in Seabeck.
Find excuses to talk to people. People generally love that you are interested in their lives, and it presents an opportunity for them to hear about your life...and Jesus. Luke tells us about Philip, one of the defacto apostles who probably didn't know he was going to be a church planter, but ended up doing it anyway in Samaria. Philip started out working in the New Church Jerusalem's food bank. But when persecution arose, he and a lot of other Christians got out of town. After Philip plants a church in the most hated district of the region, God takes him out to a highway. A financial officer from Ethiopia comes riding along in a large chariot:
Acts 8:29-30 29 The Holy Spirit said to Philip, "Go over and walk along beside the carriage." 30 Philip ran over and heard the man reading from the prophet Isaiah; so he asked, "Do you understand what you are reading?"
Do you see what Philip does? He is obedient to the Holy Spirit and quickly finds an excuse to start talking with the Ethiopian. Philip leverages his knowledge of the scriptures to start talking with the man and tell him about Jesus. Philip is then invited to travel with the man, and before the day is over, the Ethiopian becomes a Christian and is baptized.
Next week, we are providing plenty of excuses for you to talk with people. Come help us sell fireworks June 28 through July 4th. Contact Rick Lee (360-509-9195) or Gloria Lee (360-509-9105) to get signed up for your shift. Each hour you work will provide not only funding for missions here in Silverdale and abroad, but you will have brief windows of time to connect with community members and even talk about Jesus.
back