The Aorta Blog
T
he Aorta | The largest artery in the body & primary blood vessel which carries oxygenated blood out of the heart to the rest of the body.
The Pastor | The main speaker in the body of Christ & the primary teacher who shines the light of Christ to the rest of the body.
Explorer articles from from our Pastoral Team and associate contributers.
Live Nativity
by John Weston on
December 19, 2018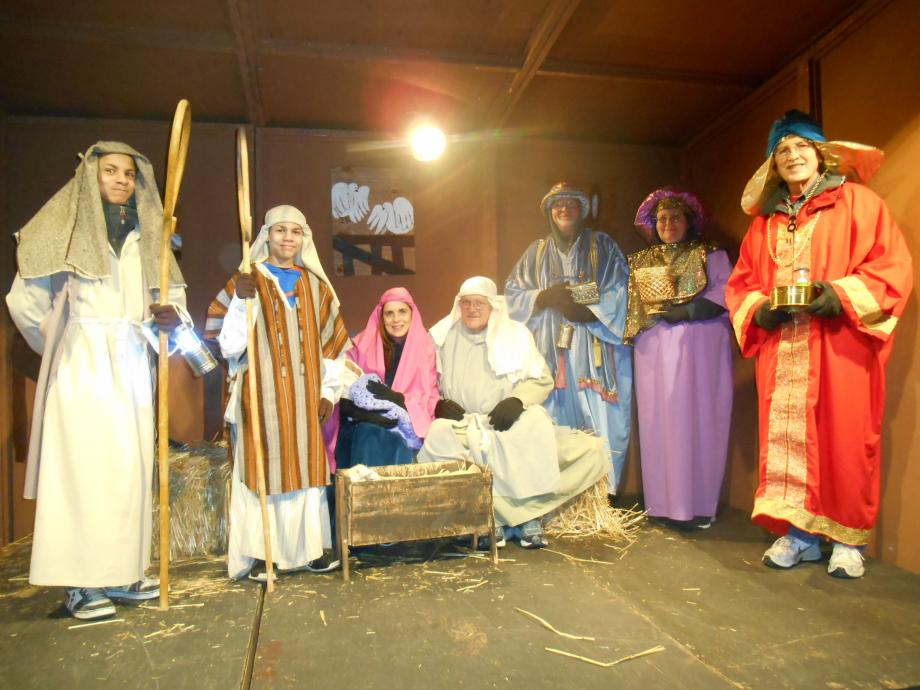 Live the Nativity
The first part of this message is a commercial: Sign up to help with the Live Nativity Friday, Saturday, and Sunday night! Pick one night or come to all three. In the eyes of the larger Kitsap community, this is SUMC's signature event. You want to see our church move forward and grow in sharing Jesus? Come and help! You can dress up as Joseph, Mary, an angel, a shepherd, or a wiseman. The costumes are provided. You can dress up. You can carol with the musicians. There will be hot soup, coffee, and hot chocolate to warm you up.
Live Nativity @ SUMC
Friday, December 21st through Sunday, December 23rd
5:30 p.m. to 7:00 p.m.
The second part of this message is not a commercial: I want you to think through what happens when people see us celebrating Jesus' birth on the busiest street corner in Silverdale. This month we have been examining Jesus the Son of God, and puzzling how God who made the heavens and the earth would compress himself, lower himself, and insert himself by choice into the world where we live. God being born as a baby? It seems crazy. Or maybe it seems magical or unreal, like a favorite story from when you're a kid. But the truth of the Good News tugs at every heart, even the ones that angrily reject it. People without faith drive by our facility all the time. They can ignore our messages on the readerboard out front. They can slip past Christian radio stations in their cars. But when other community members gather and dress up and put themselves under gaze of thousands of eyes during a 90 minute block, the impossible, almost lunatic notion of a baby monarch in a shed and scholars, farm hands, and supernatural messengers traveling to see shatters the comfortable reality of shopping, eating, and holiday parties that we use to mask the uncomfortable reality of money stress, relationship turbulence, and only occasional fleeting thoughts that there might be something more. The Christian message says God entered into our everyday world and lived an everyday life until he gave it up to rescue everyone; anyone who will respond with faith. When people see us do the Live Nativity, it attracts attention and creates conversations. And when people meet us personally and see us living out what we believe, it becomes even more difficult to ignore.
Luke 2:17-18 Then the shepherds told everyone what had happened and what the angel had said to them about this child. 18 All who heard the shepherds' story were astonished.
If you consider yourself a Jesus-follower, this is our time to man our stations and engage with the world around us, even if it feels uncomfortable. Take heart: No one in the Christmas Story was comfortable either. Live the Nativity.
back