The Aorta Blog
T
he Aorta | The largest artery in the body & primary blood vessel which carries oxygenated blood out of the heart to the rest of the body.
The Pastor | The main speaker in the body of Christ & the primary teacher who shines the light of Christ to the rest of the body.
Seeds
by John Weston on
July 12, 2018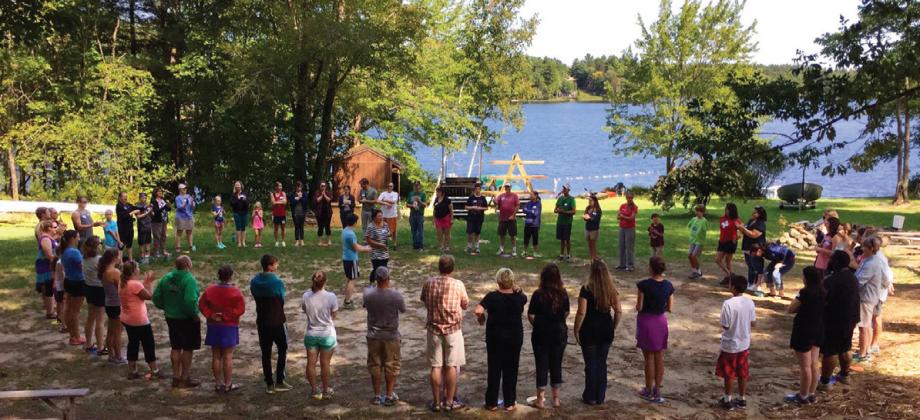 Kids
By John Weston
I sound like a frog.
I just got back from three nights at Camp Indianola working with a group of overnight campers and a group of day campers and I love that no matter how much things change in our society, and no matter how many times I've worked with kids in a camp setting, kids are still kids. We sang songs older than me VERY loudly. We played "Eagle's Nest," which is like "Capture the Flag," except that each team is trying to steal "egg" basketballs from each other's side of the play field instead of a towel or a sheet: we decided to play adults vs. kids. The kids cleaned our clocks. We went swimming in Puget Sound TWICE in one day. I have so many mosquito bites, people are asking me what went wrong with the tattoos on my legs. I don't have tattoos on my legs. We ran. We yelled. I had kids try to attach themselves to my feet. The first two days of camp I had over 20,000 steps. Why all this effort? Camp plants seeds.
When kids are around Christians who treat them right, it sends powerful messages that go deep inside them. John Mark's family regularly hosted prayer meetings in the Jerusalem Church in the early days (Acts 12). Luke tells us that when God springs Peter from jail that he goes to their house where there happens to be a prayer meeting in progress. I have a suspicion that John Mark's family's home was a regular meeting place for believers even before Jesus was crucified and raised from the dead. In Mark's gospel there is a curious note in the scene where Jesus is arrested in the middle of the night at the Garden of Gethsemene:
Mark 14:51-52 51 There was a young man following along behind, clothed only in a linen nightshirt. When the mob tried to grab him, 52 they tore off his clothes, but he escaped and ran away naked.
I believe this is Mark's signature: HE was the youth who was out that night, either hanging close to Jesus and the disciples or following them because he was worried. Mark wasn't a major player in those early days, but years later he is one of the first of the next generation to be tapped to accompany Paul and Barnabas on the first official mission trip from the church in Antioch.
One measure of a church's vitality and passion for the Lord is how well they craft spaces in ministry for the next generation. You want to help carry that torch? Contact the office (360-692-9813 or sumc@silverdale-umc.org) about becoming a part of the nursery team, the kids church team, or working with youth. We screen our leaders for safety, but it's an easy process, and well worth it.
And you probably will not get dunked in Puget Sound and lose your voice.
back