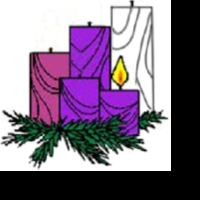 Advent week 1 devotion - Hope
by Kishwaukee Bible Church | December 5, 2018
HOPE
Pray that God will help you understand how Jesus comes to bring Hope
like no one else can offer.
Read this scripture passage: Luke 18:18–30
Consider this: We do not need to hope for anything if we have
everything. Here, Luke tells of a man who seemed to have everything but
really lacked the most important thing.
Reflection questions about our Scripture passage:
1. What do we learn about the world's understanding of Hope?
2. What does this passage tell us about God's perspective compared to
Man's perspective about Hope?
3. What assurances or promises are found in this passage?
4. How would this passage be different if Jesus had not come?
Pray:
• for God to show you Hope from his perspective, not the world's
perspective
• with thanksgiving that your Hope is rooted in eternity, not in the
temporary things of this world.
• that God will show you how to share the Hope of Jesus' coming with
someone specific this Advent season
Additional Scriptures:
Feel free to use the same questions for reflection.
• 1 Corinthians 15:54–57
• Isaiah 9:6–7
• 1 Peter 1:3–9