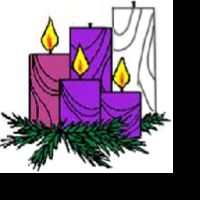 Advent Week 3 Devotion - Joy
by Kishwaukee Bible Church | December 17, 2018
JOY
Pray that your Joy may be made complete by the work of Jesus on the
cross, and by the work of the Holy Spirit moving in your heart.
Read this scripture passage: John 16:16–22
Consider this: As children of God, we have every reason to be joyful,
but the heavy burdens of this life make it easy to forget that Joy. Listen
to how Jesus himself encouraged his friends to expect Joy to follow after
the most sorrowful time they would experience.
Reflection questions about our Scripture passage:
1. What observations can we make about Joy and sorrow in
this passage?
2. What does this passage tell us about the source of sorrow and the
source of Joy?
3. What assurances or promises are found in this passage?
4. How would this passage be different if Jesus had not come?
Pray:
• for God to provide Joy by showing you glimpses of the Savior all
around you at Christmas
• by celebrating the grace that God pours out on you daily, so that your
Joy may be rooted in Him and not in your own efforts
• for God to sustain those who are suffering and persecuted because of
Jesus, and for Joy to come to them in the midst of their pain
Additional Scriptures
Feel free to use the same questions for reflection.
• 1 Peter 1:3–9
• Psalm 30
• Isaiah 61:10–11