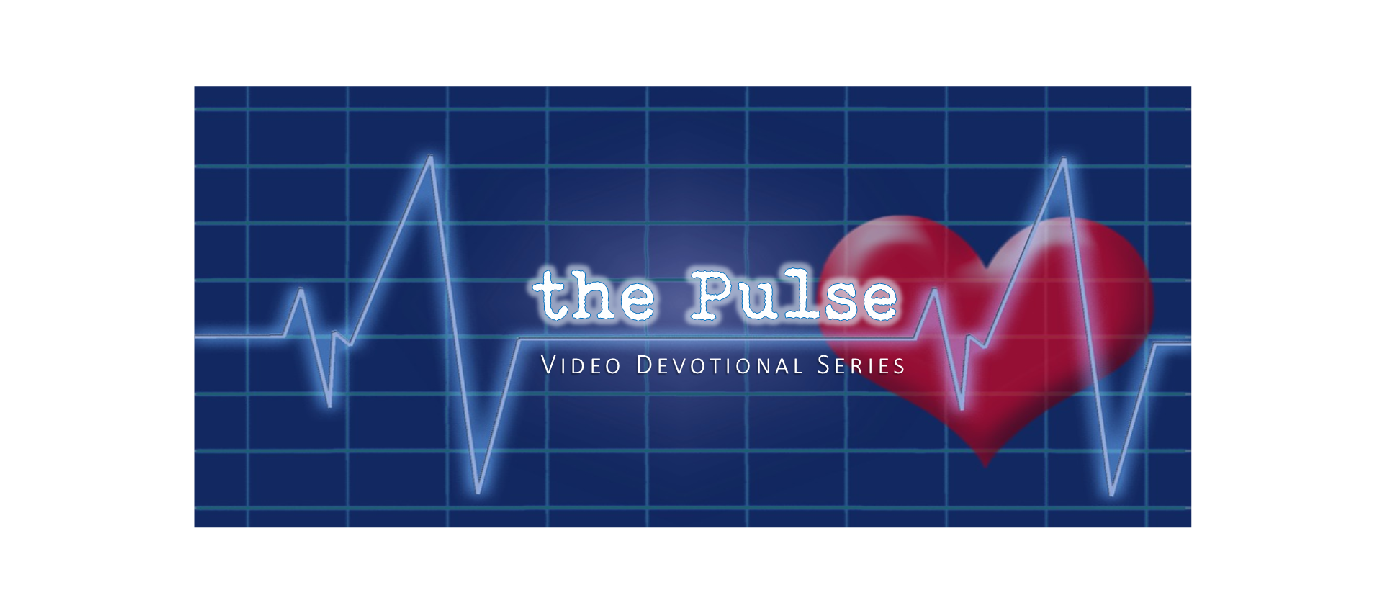 The Pulse Video Devotional Series
The definition of a pulse is a rhythmic beating in the arteries caused by the beating of the heart.
Your pulse is lower when you are at rest and increases when you exercise,
varying from person to person.
We hope to encourage you with a familiar face through these 5 minute devotional videos
and help you to check your spiritual pulse so you can exercise your faith.
If you have an idea for a Pulse devotional or would like to submit one of your own, please email Pastor Dave.