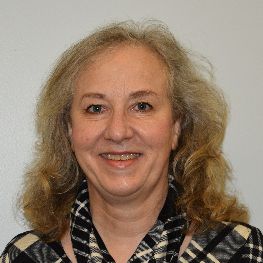 Caroline came to know the Lord as Lord and Savior of her life years later, after reading the bible all the way through. She was baptized at Bangor Chapel in 2012 and shortly after went on a twenty day mission trip to the Philippines, beginning in Manila and ending in Bacolod.
For the last two years, God had Caroline "Pray, Wait and Trust", not necessarily in that order. In the waiting, God was refining her and in turn, she was growing closer to Him. Caroline also completed her first year of College Bible studies during this time. She thanks her heavenly Father for making His desires her desires and therefore, making a way for her to be a part of the congregation of Silverdale United Methodist Church!! What a wonderful place to worship! She feels the love and is thankful for all her fellow saints who are living their lives in the Spirit! Romans 14:17.
Caroline was always involved in music in one way or another, and by the grace of God, worked other jobs to support her life in music. Caroline played clarinet in the Canadian Air Reserve band; learned to play Old Time fiddle music in Tennessee; loves to play Celtic fiddle and loves writing songs and arranging music. She has also written music and scores for orchestra for two College films; taught piano and accompanied many students in the local area for Solo and Ensemble Regional and State Competitions; accompanied choirs including Central Kitsap High. She was the choir director and chapel pianist for Bangor and Jackson Park Chapels for about six years before being led into Musical Theater at Ovation Theater in Bainbridge Island. She has also played keyboard for several Musical Theater productions in Kitsap County.
She grew up Catholic, attending Ukrainian Catholic Church, where the priests sang and all the congregation sang in parts. Caroline was baptized as a baby and confirmed at ten. She attended church with her family on Sundays.
Caroline Pierce is originally from Edmonton, Alberta, Canada, and arrived in Kitsap County via Knoxville Tennessee in 1998. She studied music in Yamaha class when she was a child. Her Paternal Grandmother helped to buy her first piano and she took lessons from her mom from the age of six till she was about ten years old and then started in formal training. She was in competitions every year and studied the Royal Conservatory Method of music. After High School, Caroline auditioned and was accepted into the Fine Arts program, at the University of Alberta, majoring in Piano Performance. She later studied Jazz and Blues at Grant MacEwan College and then Kodaly, on scholarship for a year, at the Zoltan Kodaly College in Kecskemet, Hungary.