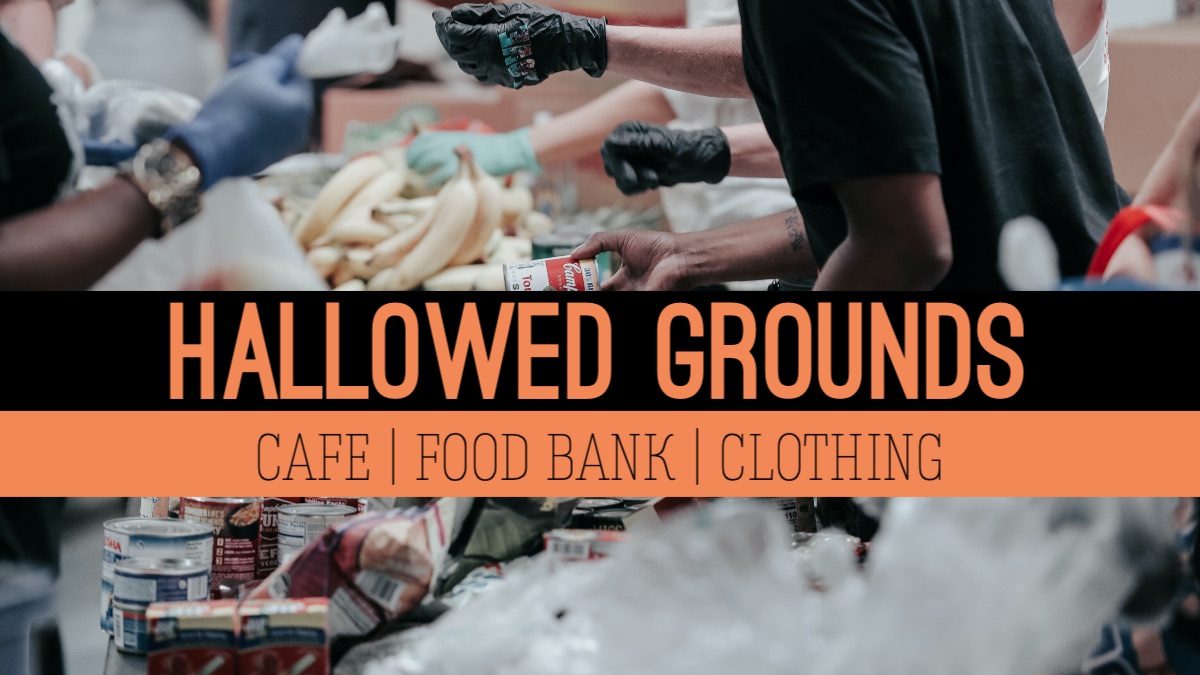 SilverdaleCommunity Church serves a free community dinner on Tuesdays to low income people.
We are serving the meal indoors in the Social Hall.
The Hallowed Grounds leadership team is excited to be able to provide a warm, safe place for people to fellowship as well as eat dinner, along with the opportunity to more effectively share the love of Jesus through this ministry.
If you need any help, stop by at the following times. We are happy to help you.
The Schedule
· 3:30 pm - Social Hall opens for beverages
· 3:30-4:30- Clothing Closet and Food Bank open
· 4:00 - Opening Prayer
· 4:00-5:00 - Hot Meal available

Volunteer Opportunities
·Security-3:15-5:30 pm
·Food Servers in the kitchen (guests will pick up their food on a tray at the counter) -3:45-5:00 pm
·Dishwashers-4:00-5:15 pm
·Sharing the Love of Jesus at tables---visiting with guests at tables and enjoying a beverage or dinner, while getting to know them and praying as requested-3:30-5:00 pm
·Food Bank--help fill orders-3:30-4:30 pm
· Clothing Closet--help guests find needed clothing-3:30-4:30 pm
Another service available is:
SEVERE WEATHER SHELTER | Activated by
Kitsap Department of Emergency
(call 211) | Operates November 1 - March 31 | West Wing
If you are interested in volunteering, please use the email address below.
Donations - like clothing - are accepted
ONLY on Tuesdays
.
Financial donations are accepted on the
Give Page
.
.
Email:
office@silverdalechurch.org
Phone:
360.692.9813